A passion for quality
Our commitment to quality in our products begins with the quality of the meat
Responsibility from farm to fork – that is our aspiration. Because top-quality meat products are a valuable component of our modern, balanced diet. Meat provides protein, vitamins, minerals and trace elements and should therefore not be missing from any diet. We take this into account. Every single day. We also check other ingredients such as spices or sausage casings very carefully. We do not use any additives such as added starch, yeast extracts, hydrogenated fats, enzymes, thickening agents or colourings.
Drawing on many years of experience, we offer our customers individual solutions tailored to their requirements in all areas of meat processing. We are regularly inspected by the 'Prüfgesellschaft Ökologischer Landbau', a state-approved independent auditing association for organic agriculture, and we are certified for ecological/organic products. Our organic control number: DE-NW-007-05107-B.
---
Strictly controlled provenance for complete traceability
Premium-quality meat, right from the beginning. We use only carefully selected, high-quality raw materials in our production. Our raw ingredients are not anonymous, but come mainly from excellent, strictly controlled suppliers in Germany and elsewhere in Europe.
Certification and awards
Constant monitoring of the quality of the meat at all stages of production, proof and documentation of the provenance of raw ingredients, and long-standing, trusted relationships with selected suppliers: all this means that our customers can be sure that Glocken-Beune's high standards of quality are met right from the beginning.
Our certifications are the guarantee for our customers and end consumers that our products meet the highest possible standards of food safety, meat quality and taste. High standards – absolutely standard for us.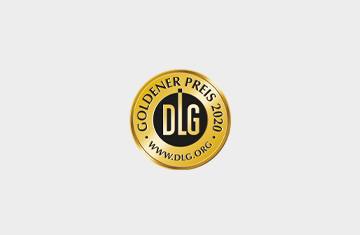 DLG Award for Longstanding Product Quality
Glocken-Beune has been sending products to the DLG experts for testing for many years. Over those years we have received many awards for best flavour and high product quality. In 2021 we were presented with the "DLG Award for Longstanding Product Quality". We regularly undergo voluntary quality audits and our products achieve convincing results in all test criteria.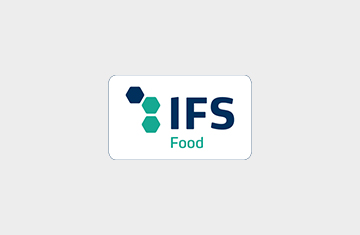 IFS-zertifiziert
Unsere gesamte Produktionsstätte ist IFS-zertifiziert. Der IFS Food Standard wird von der GFSI (Global Food Safety Initiative) vergeben. Er steht für die Auditierung von Lebensmittelherstellern hinsichtlich der Lebensmittelsicherheit und Qualität der Verfahren und Produkte. Der Standard gilt für die Verarbeiter von Lebensmitteln ebenso wie für Unternehmen, in denen unverpackte Lebensmittel verpackt werden.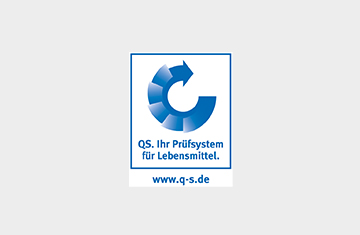 QS quality seal
We produce meat according to recognised, regularly monitored meat quality criteria. The QS seal affirms the quality and safety of our products. This means that they comply with all legal requirements governing agriculture, animal feed, slaughter and the preparation of the meat, as well as further processing and logistics.